Machinery And Equipment Appraisals Why They ARE Certified…
What You Need To Know To Protect Yourself
You need to know what to expect when you need to know what the equipment is worth…Just what goes into a Certified Appraisal Report? A USPAP (Uniform Standards of Professional Appraisal Practice) compliant Report mandates specific information about the subject property to withstand scrutiny by the IRS, lenders, courts, attorneys, CPAs, and others.
Briefly, the Certified Machinery & Equipment Appraisal Report prepared by the Certified Machinery & Equipment Appraisers at R Stout Appraisals will contain substantiated, irrefutable, defensible information you can rely upon. Briefly, here is just an example of the USPAP compliant comprehensive information it will contain — and much, much, more!.
Summary Of Facts

Scope of Work

Degree To Which The Property Is Inspected Or Identified

Extent Of Research Into The Physical Or Economic Factors That Could Affect The Property

Extent Of Data Research

Type And Extent Of Analysis Applied In Arriving At Opinions Or Conclusions

Depth Of On site Inspection
Economic Conditions

Definitions Of Conditions

Methods Of Evaluations

Sources Contacted

Market Conditions

Final Value Summary And Reconciliation

Appraiser's Certifications And Qualifications

Photographs

Intended Use

Overall Condition Of Equipment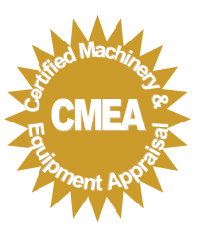 One Of The Most Important Questions You Need Answered…
Is The Appraisal Report USPAP Compliant?
(Hint…If it isn't, you better find an Appraiser who delivers a USPAP compliant report. There is a difference!)
Types Of Appraisals:
Certified Appraisals
Desktop Certified Appraisals
* Don't Be Fooled Into Thinking That A Letter Of Value Is A "Certified" Appraisal!
Types Of Analysis:
Fair Market Value (FMV)
Orderly Liquidation Value (OLV)
Forced Liquidation Value (FLV)
The Certified Machinery & Equipment Appraisers At R Stout Appraisals Are Advocates ONLY Of The Appraisal.
Therefore… You Can Rely With Confidence On A Certified Machinery & Equipment Appraisal Report Consistent With The Scope Of The Engagement.