The Certified Machinery & Equipment Appraisers At R Stout Appraisals…
Meet The Elements Of The The U.S. Small Business Administration's Standard Operating Procedures (SOP's) 50 10 5 (D)(F) Stated In Pertinent Part Below…
The lender's Credit Memorandum for Tier 3 loans must include (at a minimum) the items required for Tier 1 and Tier 2 loans plus the following:

For a change of ownership, a business valuation that supports the purchase price based on generally accepted valuation methods used for the industry in which the business operates.
Assets other than cash

Lenders must carefully evaluate the value of assets other than cash that are injected by owners or principals. Therefore, an appraisal or other valuation by an independent third party is recommended.
Other Fixed Assets

If the valuation of fixed assets is greater than their depreciated value, an independent appraisal must be obtained to support the higher valuation.

For loans greater than $350,000 or if there is a close relationship between the buyer and seller, the lender must obtain an independent business valuation from a qualified source. A "qualified source" is an individual who regularly receives compensation for business valuations and is accredited by a recognized organization.
The Appraiser Must Be:
(a) independent and have no appearance of a conflict of interest (such as direct or indirect financial or other interest in the property or transaction); and
(ii) In order for the appraiser to identify the scope of work appropriately, the appraisal must be requested by and prepared for the lender. The cost may be passed on to the Small Business Applicant.
(iii) The appraisal must be prepared in compliance with Uniform Standards of Professional Appraisal Practice (USPAP) and use one of the following options:
(b) an appraisal report.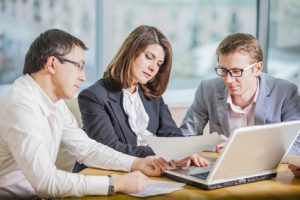 Certified Machinery & Equipment Appraiser meets the elements of the SBA's SOP 50-10 (5)(D) as a qualified appraiser who is independent, qualified, and issues a USPAP compliant Certified Machinery & Equipment Appraisal. For a comprehensive, defensible, and USPAP compliant Certified Machinery & Equipment Appraisal, give the professionals at R Stout Appraisals a call.