The Basics of Certified Equipment Appraisals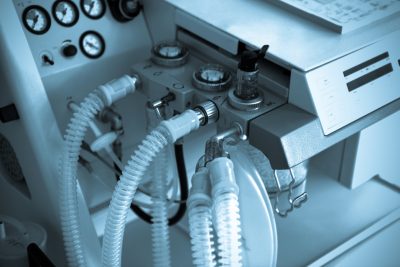 Are you looking to hire a certified heavy equipment appraiser for your southeast Michigan business? Hiring a quality, certified equipment appraiser is the key to getting the most from your appraisal, and having confidence in the information you are receiving. There are many reasons to invest in this type of appraisal but for you, the business owner, the most important reason is to understand the value of your business assets. Certified appraisers are able to offer an unbiased opinion and they are knowledgeable in a variety of industries.
Equipment Care is Important
Your equipment is an important part of your business. It may help you produce the products you sell, provide construction services to customers or help you run the family farm. Without it, you would not be able to do your job, or produce your product as easily or efficiently. Many Michigan businesses consider their equipment their biggest business asset. To ensure that your equipment is a useful part of your business, no matter the industry, a good place to start is with a good maintenance program and keeping your equipment clean and in good working order. The way that you care for your equipment will be directly related to the appraised value of your equipment.
What Does Your Appraiser Do?
An appraiser will do a thorough evaluation of your heavy equipment to determine its value. Your appraiser will be able to suggest years of operation that the machinery has left in it, what its sale or trade-in value is, or just the general value of the equipment. Prior to your appraisal, important information will be gathered by your appraiser, such as when you purchased the equipment, how long you have been using it, and repairs that have been made. These pieces of information will allow us to give you the best possible valuation of your equipment. Certified Equipment Appraisers understand industry demands and current industry needs. This is why they are able to place a true value on your equipment. This is especially important if you are selling equipment, because you want to ensure that you get the most money possible from your asset.
The report provided by a certified equipment appraiser is different than the report or information that you might receive from your CPA or an equipment dealer. Because the information that your Certified Appraiser proved in their report is unbiased, you can be confident taking your appraisal to court, to your banker or sharing with the IRS.
When Do I Need to Invest in an Equipment Appraisal?
Your certified equipment appraisal report can be used for a number of things. If your business has been sold, the buyer may request a copy of this report, to verify business valuation. It is important that as the seller, you have this appraisal done before selling your business, instead of relying on a potential buyer to do the work for you.
There are many other instances when heavy equipment appraisals are important. These include using the report as a management tool, supporting the purchase of new equipment, obtaining a loan, estate planning, assessment of assets, selling business, filing bankruptcy, or filing taxes.
No matter what the reason is, an appraiser can help you understand your assets a little better. While you may spend a bit of money up front to have a certified equipment appraisal, you will be happy to know exactly what your business is worth, or get the most from the sale of your equipment. Having a quality, certified equipment appraiser in your phone book is only an asset to your business.
I Need An Equipment Appraisal from an Experienced Michigan Appraiser — What Next?
R Stout Appraisers is southeast Michigan's most reliable and trusted equipment appraiser. We provide certified equipment appraisals for everything from vehicles and heavy machinery, to manufacturing machinery and restaurant supplies. To schedule an appraisal or to learn more about our services, please contact us today at (248) 978-8338.