Business Valuation and Certified Appraisals in Michigan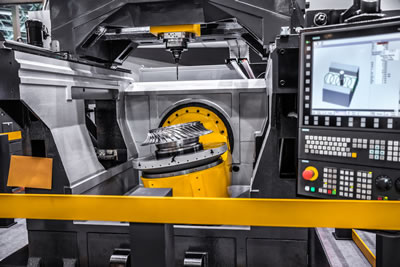 There are a number of reasons why Michigan businesses may need to develop a business valuation. A business valuation is a calculation of the value of your company based on assets and liabilities. Whether you are developing your valuation for the sale of your business, sale of assets, for tax purposes, or to acquire a loan that will help you build your business, you will need a good appraisal of all of your equipment. You can get an uncertified appraisal which will probably cost you less money now, but can cost you even more in the future.
What Your Bank Wants
If you are developing your business valuation for the purpose of getting a loan, a poor appraisal could mean a rejection of your loan application or a reduced loan amount. For many businesses, the equipment that is used for product production or construction activities, is the most valuable asset they may have. As the business owner, if you are using this equipment as collateral or to support the value of your business for a loan application, it's important that the appraisal that you provide is as accurate as possible and reflects the actual value of the equipment, not just the estimated sale or purchase value. Having a certified appraisal of your equipment will give your banker the confidence that your business can pay back the loan.
What the IRS Wants
An appraisal for business valuation being used for taxes supports your business tax bracket and is what your CPA uses to calculate what you have to pay to the government each year. A certified appraisal of your equipment ensures that your taxes are accurate. This can mean lower annual taxes for some businesses, and for all businesses it means that you have good numbers to support your tax returns, should you have to undertake an IRS audit. Audits can be costly for a business, so if your taxes are well supported with a good equipment appraisal, it's one last thing for you to worry about.
What Your Buyer Wants
If you have decided to sell your business, you want to get the most money possible. You've worked hard to build a great business, and whether you are selling to move on to another adventure, or you have another reason for selling, you don't want to get shorted on the sale price. Part of selling your business means creating a valuation that accurately shows a potential buyer exactly what they are getting. If your equipment appraisal isn't accurate, you could be selling your business and its equipment for much less than it's worth. A quality, certified equipment appraisal for your business valuation for the sale of your company, ensures that all of your liabilities and assets are properly assessed and that the asking price for your business is fair and in your best interest.
For More Information on Business Valuation and Certified Appraisals in Michigan
A business valuation is an incredibly important tool to have in your files. It can help you through the processes of getting a loan, your taxes, or if you are ready to sell your business. R Stout Appraisals is Michigan's expert for equipment and machinery appraisals. If you need a professional certified appraisal to support your business valuation, call us today at (248) 978-8338, to schedule an appointment.