How Certified Equipment Appraisals Help Your Michigan Farm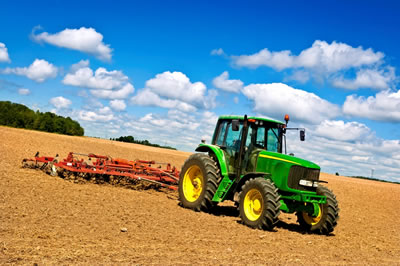 Farming can be a tough business here in Michigan. Farmers in Michigan depend on Mother Nature to be kind during the summer so that crops have high yield and you can get a good price for your products. When Mother Nature doesn't cooperate, many farmers rely on the value of their homes, equipment, land and other assets to obtain loans or other funding to help pay bills and get the supplies necessary to plant crops the next season. Obtaining loans to help with farm expenses depends on a good valuation of the business, and that includes accurate appraisals of equipment. You may not need a certified appraisal every year, but here are a few good reasons to have your farm equipment appraised on a regular basis.
Business Valuation
Your farm is a business, even though it may have been in your family for many, many years.  And like any other type of business, it is important to have a good handle on its valuation. A complete business valuation that includes a certified equipment appraisal is the first step in getting a loan from your bank, or purchasing quality insurance for your farm. Your equipment is a very important part of your farming business, so you should fully understand its actual appraised value, should you ever need to get a loan or secure other funding for your farm.
Make the IRS Happy
Farming is a stressful enough business without having to worry about your taxes. Part of submitting accurate taxes to the IRS and the State of Michigan is properly valuing your assets, including your farming equipment. A good appraisal can help your tax situation by showing the IRS you really know what your assets are worth, and the depreciation of these assets can give you a little shelter from paying more taxes. Obtaining a regular appraisal of your farm equipment will help you or your tax accountant ensure that the depreciation values that you are submitting as well as the asset values are accurate, and unquestionable.
Cost Per Acre
Many farmers think they know the cost per acre for farming particular crops. They take into account seed price, fertilizer price, the cost of pest control, time to work crops, time to plant and time to harvest. But many farmers don't account for the value of their equipment in the cost per acre to farm a particular crop. Why is this important? Well, since your equipment is essential to the process of farming, it is an important aspect of the cost to grow your crops. This can help you make better decisions about what crops cost the least to grow and bring you largest return at harvest. This value, with equipment included, improves the accuracy of your business valuation and helps you make more money from your efforts.
Better Price for Equipment
There is no denying that farming equipment is expensive. Many farmers in southeast Michigan cannot afford to buy new equipment, so they rely on auctioneers and implement dealers to help them find the best values in used equipment. If you are shopping for used farm equipment, have a certified appraisal of the equipment before you buy. This step can save you from spending too much on a piece of equipment that may not last as long as you anticipate. From the selling stand point, make sure that you have a good appraisal done on any equipment you may be selling so that you get the best price possible.
It's important not to under estimate the significance of having a certified equipment appraisal for your farming equipment. Knowing what your equipment is really worth is a benefit to your family's farm and business.
For More Information on Certified Equipment Appraisals for Michigan Farmers
R Stout Appraisals is southeast Michigan's expert in certified Farm equipment appraisals. No matter what kind of equipment your business has, we know exactly what to look for to give you the most accurate appraisal available. For more information on our services please call us today at (248) 978-8338.