It's Tax Time in Michigan – Why You Need Equipment Appraisals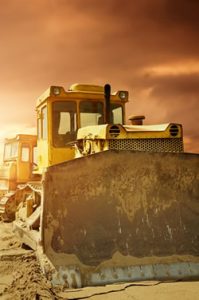 Your Michigan business is probably deep into tax season. Maybe you do your own taxes or you have a tax professional help you with your taxes. Either way, you are going to have to deal with detailing your assets and calculating depreciation of your vehicles and equipment. Sure, you can guess what these numbers are, and some tax programs even have algorithms that can create a relatively accurate number. However, there is nothing as accurate or reliable at tax time than getting a certified appraisal from a professional equipment appraiser. If you haven't considered an appraisal of your equipment for tax purposes, here's why you need to change your mind.
You Get a Real Value With a Certified Equipment Appraisal
Sure, you are going to pay extra for a quality certified appraisal, but what you get in the end is priceless. Having an actual, certified value for your equipment can give you accurate results for taxable income, losses and depreciation. Having a "real value" instead of a guess could decrease the taxes your business owes. This is great for your bottom line, since every penny that you can keep can go towards building your business. Another added benefit of knowing the actual value of your equipment, by having it appraised, is that you know what your business is worth. This information doesn't do much at tax time, but if you ever want to sell equipment or your business, you know what it's really worth.
Make Your CPA Happy With a Certified Equipment Appraisal
Another way you can help your bottom line is to make your CPA's job easier so they spend less time working on your taxes. It's likely that you are paying your CPA by the hour to do your taxes. For every piece of equipment the CPA has to research, or figure depreciation, you pay them more money. A certified appraisal of your equipment and vehicles is a great way to help your CPA get your taxes done quicker. This saves you money and in the long run, reduces the stress of tax season for both you and your CPA.
Protect Your Business With a Certified Equipment Appraisal
No one is excited about an audit from the IRS. In fact, an IRS audit is one of the scariest, most stressful things that a business owner may ever have to go through. If you want to improve your chances of surviving or avoiding an IRS audit, make sure that your listed equipment is supported by a certified equipment appraisal. Equipment valuations and depreciations are often looked at very closely by IRS auditors. If you support your equipment and depreciation values with certified appraisals, you should have no reason to fear this part of an IRS audit.
As a responsible business owner, you owe it to yourself to make sure that your taxes are right the first time. An easy step to making sure that you avoid an audit and fly through tax season with ease is to have your equipment appraised by a professional. R Stout Appraisals is the southeast Michigan expert for providing quality, certified equipment appraisals. Contact us today, at (248) 978-8338 to learn more about the benefits of having your equipment appraised by a professional.