Getting the Most from Your Certified Equipment Appraisal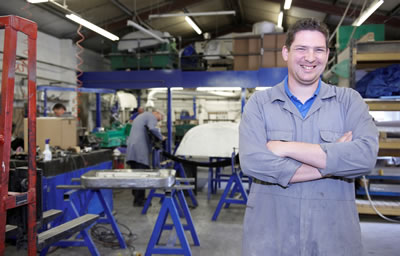 As a Michigan business owner, you rely on all sorts of information to make your business successful. This may include working with a CPA to help with your taxes, an attorney to help you navigate through the legal parts of owning a business, and a variety of other professionals that give you the right information to help your business grow. One professional that you may not realize is an important part of your business's success is your local equipment appraiser. Your equipment appraiser is one person that will provide helpful information to all of your other support systems. And, your equipment appraiser is critical to helping your business be successful.
One Stop Shop
Many of our clients come to us needing an equipment appraisal for one purpose. Maybe they need to have certified appraisals so they can get a loan. Or, maybe they need a certified appraisal for more accurate taxes. We are happy to help them with these requests, but we also want them to know that their appraisal has many uses. Once you have your certified equipment appraisal, you can use this appraisal for a variety of applications. If you used the appraisal for a loan to grow your business, you can also turn around and use the same appraisal for your taxes and to help determine the value of your business. A certified equipment appraisal is one of the handiest tools in your business's tool box.
Better Info, Better Price
Farm, restaurant or manufacturing equipment is never a small investment. These pieces of equipment are generally expensive to buy, so when you are purchasing a new piece of equipment or if you are selling equipment you no longer need, you want to get the best price. Many business owners will settle for the price they get from their local equipment dealer. This however, may not be the best possible sale or purchase price. Before you buy or sell equipment, make sure that you have it appraised by a certified appraiser. We can tell you exactly what the equipment is worth, so you get the biggest bang for your buck.
Perfect for Personal Reasons Too
Farm, restaurant and manufacturing equipment is most often associated with your business. However, business can become personal property very quickly in the event of a divorce or a sudden death. In these cases, your equipment will need to be appraised so that courts can determine the best way to separate assets, or to determine the value of a business for tax purposes in the case of a death. These are never fun things to talk about, and no one wants to deal with family or probate courts, but these processes can be easier if you have had recent equipment appraisals. Having your equipment appraised every few years, by a certified appraiser, can make even the most unpleasant life and business experiences just a little easier.
Certified equipment appraisals are a really handy tool for a business owner to keep in their pocket. Not only are they great support for your business, and can help you build a successful and financially solvent business, but they can also be very handy in resolving personal issues, if the need should arise. Making equipment appraisals a regular part of your business processes is a great way to increase your business' success.
Looking for the Best Machinery and Equipment Appraiser Near You?
R Stout Appraisals is  Michigan's expert in certified equipment appraisals. We are qualified to appraise all types of farm, restaurant, and manufacturing equipment. To schedule an appraisal or to learn more about how a certified equipment appraisal can help your business, call us today at (248)978-8338.