What to Look for When Hiring a Michigan Equipment Appraiser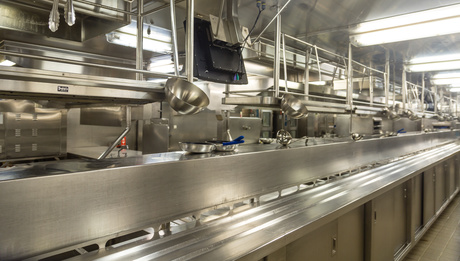 Your Michigan business depends on having the best information when it comes to preparing taxes, getting a loan or buying or selling equipment. Having bad information after having relied on your friend, local equipment dealer, or auction house can cost you a loan, create errors in your taxes, or cause you to over spend on equipment. None of these is a good thing, but how do you know that you've hired the right appraiser for your equipment? If you are in the market for a qualified equipment appraiser, here's some things to look for.
Certified vs. Noncertified
Here's the scoop. Banks, CPAs, auctioneers, and even your lawyer want to see a certified appraisal. Certified appraisals mean that they have been completed by a professional who has been through the correct training and is capable of providing an unbiased evaluation of your equipment. If you rely on your local auctioneer, equipment dealer, or even a CPA to appraise your equipment, you are probably going to end up with an appraisal that isn't based on much more than current book value. While this might be OK if you are selling or trading in a piece of equipment, it won't stand up to the scrutiny of a bank underwriter, the IRS, or a court of law. Before you hire an appraiser, make sure they can provide you with a certified equipment appraisal.
What Are Their Certifications?
Like many other professionals, appraisers need to carry particular certifications and licenses to prove that they have been properly educated to provide equipment appraisals. For instance, a CPA is a great qualification for an accountant, but not for an equipment appraiser. When you are looking for an appraiser, make sure that they have a USPAP certification, at the minimum. This is the industry standard for compliance and ethics. If your appraiser has this certification you can rest assured that they will do a good and fair job of appraising your equipment. You may also want to see what their other qualifications are. Perhaps they also hold an auctioneer license, are a CPA, or have certificates and additional continuing education that support their skills as an equipment appraiser.
What is Their Experience?
This can be really important in getting the best possible equipment appraisal. Knowing the types of equipment that your appraiser is experienced in evaluating is very important. You wouldn't ask for a car appraisal from a building appraiser, so you shouldn't ask an equipment appraiser to evaluate something they aren't experienced with. This can cause question with your appraisal and jeopardize your loan, create questions with the IRS, or lose you money during a sale. It is also important to inquire about your appraiser's years of experience, however, if a young appraiser is working under an experienced appraiser with plenty of time in the industry, this isn't as much of a concern.
Equipment appraisals are an important part of your business. So hiring the right person to do your appraisals is important. You need to check their qualifications closely so you get the best person for your job.
Searching For The Best Certified Equipment Appraiser In Michigan?
R Stout Appraisals is your Michigan expert in equipment valuation. We can provide your business with certified, unbiased equipment appraisals for all of your business needs. To schedule an appointment or to learn about our complete appraisal services, call us today at (248) 978-8338.