Restaurant and Bakery Equipment in Michigan: What Can You Appraise?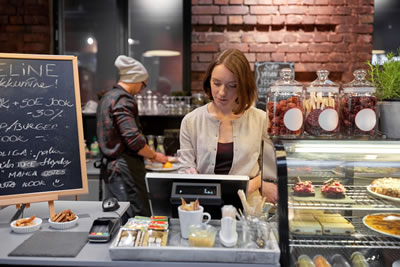 Appraising equipment for a restaurant or bakery comes with challenges that we often don't see with other types of business equipment. When a restaurant owner comes to us, whether it's for the purpose of business valuation or they are selling their business or used equipment, we must first determine what items in the restaurant or bakery are actually part of the business versus the equipment that is part of the property. Being able to distinguish between features that should be included in a property appraisal instead of an equipment appraisal is important to ensuring that Michigan restaurant owners receive the most accurate equipment valuation possible.
What Determines Personal Property from Real Property?
The difference between these two kinds of property is relatively simple, as they relate to equipment in restaurants and bakeries. Property that is moveable, and can be easily removed from the premise, is considered "personal property", or property that belongs to the business. On the other hand, property that is attached to the building or is "installed" is considered "real property" or property that is part of the real estate or building. When we come out to appraise equipment for a restaurant or bakery, we have to determine what should be appraised as actual equipment or as equipment as it relates to the real estate. There are some kinds of equipment that can create challenge when determining personal vs. real property.
Ventilation Equipment
Ventilation equipment is fairly straight forward when it comes to determining if it should be appraised as business or personal property or as real property. While you, as a business owner in Michigan, may have spent good money to install state of the art hoods and vents over cooking equipment, when it comes time to sell or determine business valuation, your ventilation system is considered part of the real property, and not personal property. This equipment will be included in the appraisal of the building, not your equipment.
Refrigeration Equipment
Now this is where it gets tricky to determine if an item should be appraised as part of the property or as a personal item. There are two types of refrigeration equipment: stand alone and built-in. When it comes to appraising personal property and equipment for a business, we will give appraisals on standalone refrigerators and freezers only. These pieces of equipment can easily be moved from one space to another and are therefore considered personal property and not real property. Walk-in refrigerators and freezers will be appraised as part of the real property, instead of as part of an equipment appraisal.
All the Other Stuff
For the most part, if it isn't attached to the building, we can include it in the equipment appraisal for your restaurant or bakery business. This includes everything from cash registers, computers and coffee makers to shelving, ovens, grills and ranges. All of these items can be appraised by a qualified equipment appraiser, to help you determine the sale price or as part of your business valuation calculation.
Restaurants and bakeries are unique when it comes to providing a complete equipment appraisal. A qualified appraiser in Michigan will know exactly what pieces of equipment can be included in your equipment appraisal and which should be saved for a property or real estate appraisal.
For More Information on Obtaining a Certified Equipment Appraisal in Michigan for Your Restaurant or Bakery
If you need a quality, certified equipment appraisal for your restaurant or bakery, R Stout Appraisals has you covered. They are experts in providing the best certified appraisals, no matter the type of equipment you have or the business you run. For more information on our appraisal services or to schedule an appointment, please call us today at (248) 978-8338.