Why Your Bank Wants a Certified Equipment Appraisal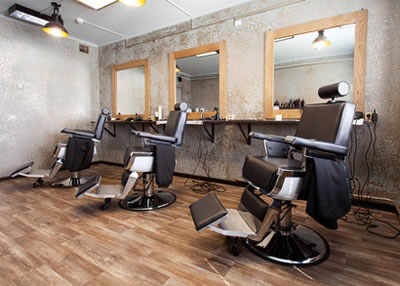 If you are running a small business in Metro Detroit and your bank asks you for a certified equipment appraisal, you may be wondering why. Even if you aren't getting a new loan, but have existing loans for your business, your bank may periodically request a certified appraisal for your equipment. If you've been asked by your bank to provide a certified equipment appraisal, here are some reasons why.
Verification of Assets
If you are getting a loan or have an existing loan, your bank wants to know how much collateral there is in your business to back the loan. Your bank wants to know that if you should default on your loan, there are adequate assets in your business to cover the loan. A certified equipment appraisal will allow you to accurately assess how much all of your equipment and machinery is worth, and the financial health of your business. Many times, business owners rely on their CPAs to provide equipment values using a depreciation schedule. This is not the most accurate way to assess the true value of your equipment, and may not be accepted by your bank's underwriter.
Equipment Purchases
If you are working with the bank to purchase a piece of equipment, especially if it's used, you will want to have a certified equipment appraisal. A qualified equipment appraiser will look at more than the blue book value of the equipment. They will appraise the equipment or machinery based not only on the book value, but also the number of hours, the condition and mechanical stability of the equipment, so you can be sure that the price you are going to pay is fair. Your bank will also know that the funds they give you in an equipment or small business loan are going to pay for a piece of equipment that is reliable and won't go underwater shortly after purchase.
Insurance
Your banker is going to want to make sure that any equipment that you are purchasing using loan funds is insured. The requirement for proof of insurance for equipment when you have a loan is the same as when you buy a new car. Your insurance company may ask for a certified equipment appraisal, before they insure the machinery or equipment, to verify the insurable value, and to give you the correct insurance rate.
Government Loans
Yes, believe it or not, our economy is still in recovery mode, and what that means is that banks are still extra careful about lending out their money. If your Metro Detroit business is still rebuilding after the economy's down turn, you may find it easier to get a loan that is backed by the Small Business Administration (SAB). SAB loans are generally easier for business owners to qualify for, and they can be a great answer if you need to grow your business. SAB loans just like bank loans need to know that your business, though growing, is financially healthy. To do this, you will be required to provide certified equipment and machinery appraisals.
With banks continuing to be selective about giving out business loans, it never hurts to be fully prepared when meeting with your banker to ask for a loan. Before you walk into the bank, make sure that all of your assets have been properly appraised by a certified equipment and machinery appraiser.
I'm Looking for the Best Equipment Appraiser Near Me
R Stout Appraisers has been providing Metro Detroit businesses, top quality certified equipment appraisals. Our expert Michigan appraisers will give you a complete and accurate assessment of all of your business's equipment. For more information on our appraisal services or to schedule an appraisal, please call us today at (248) 978-8338.