Why You Need an Appraisal before Buying Equipment in Michigan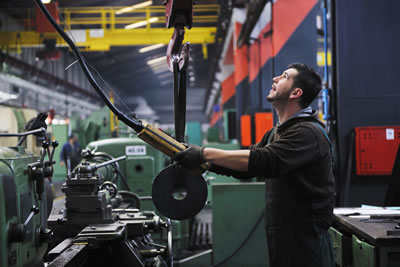 Whether you are purchasing equipment for your existing Michigan business, or you are getting ready to purchase a business in southeast Michigan, you probably want to know exactly what you are paying for. Whether it's new construction machines or farm equipment, a good appraisal can help you get the money you need or protect you from making an investment that doesn't live up to your expectations. With banks becoming more and more protective of their money, certified appraisals are becoming essential for purchases of everything including land, houses, businesses and equipment. If you are in the market for new equipment or a business with equipment, here are some thoughts about why appraisals are important.
Get Your Money's Worth With A Certified Equipment Appraisal
When you are shopping for equipment, if it isn't new, you need to make sure that you are going to get EXACTLY what you pay for. If you are buying directly from another business or private owner, it's important that you get the equipment you are purchasing appraised. An experienced appraiser will know exactly what to look for in the piece of equipment or machinery that you are interested in, and tell you the fair price to pay. You should never pay more for a piece of equipment than what it's worth. This can lead to additional expenses in maintenance or repairs. Before you buy, protect your bottom line and hire a professional equipment appraiser.
Get Accepted for a Loan With A Certified Equipment Appraisal
We mentioned this briefly, but banks are making it more difficult to get loans. One way to help your cause and sell your request to the bank for an equipment or business loan is to have a certified appraisal in hand for the equipment you need. This is especially true if you are buying used equipment or a business with existing equipment. Today, many banks won't give a loan for a business or a piece of used equipment without certified appraisals to back up the value of the purchase. Be prepared and hire a Michigan equipment appraiser before you head to the bank.
Pay the Right Insurance Rate With A Certified Equipment Appraisal
Before you buy a piece of equipment, you may need to have adequate insurance for the item(s) that you are purchasing. If you aren't buying new, you will need to provide the value of the equipment to your insurance carrier. You can use the internet and guess at the value, or, you can hire an equipment appraiser and know the exact insurance value of what you are buying. If you don't want to pay more insurance than is necessary, a certified equipment appraisal is an essential part of any equipment purchase.
Receive Protection from Scammers With A Certified Equipment Appraisal
Sadly, not everyone out there is an honest person. There are individuals that will try to sell you a poor quality piece of equipment for the price of a better piece. Don't get caught in a scam. If you have any questions about the equipment you are purchasing from an individual or business, protect yourself or your business and get a certified appraisal. This can save you in the long run from unnecessary repairs, high insurance costs or a useless piece of equipment.
For More Information on Michigan Certified Equipment Appraisal  Services
In Michigan, you can depend on R Stout Appraisals to help you with equipment purchase appraisals. If you are getting ready to buy equipment or a business with equipment in Michigan, let us help you protect your bottom line with a certified equipment appraisal. For more information on our Michigan equipment appraisal services and how we can help you, contact us at (248) 978-8338.