Equipment Appraisals for Business Loans in Michigan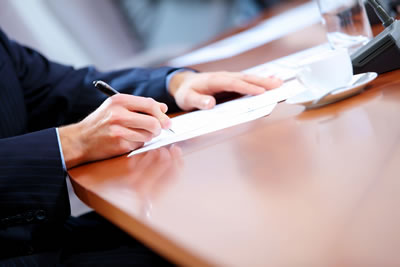 If you are looking to get a business loan for your Michigan business, and you need an appraisal of your company's equipment to use as either collateral or to determine the value of your business, you want to have a quality certified appraisal. We've had clients come to us with horror stories of being rejected by banks because their equipment appraisals were not good enough, or they were not certified. If you are looking to get a business loan in Michigan, here's what you need to know about equipment appraisals.
Why is a Certified Appraisal so Important?
An expert, qualified and certified appraiser will provide you with a certified appraisal that in most cases will not be rejected by your bank, when you are searching for a business loan. A certified appraisal, provided by an expert and qualified appraiser is an unbiased and impartial evaluation of the equipment that your business owns. You won't have to worry about getting a shined up evaluation or an under evaluation of your equipment. A certified appraiser has been trained and is constantly learning about what to look for and the factors that are necessary for providing you with the best, most accurate appraisal for your equipment. A certified appraisal is sure to please your banker, and help you get the funds you need to build your business.
What About an Auctioneer?
Many of our customers ask why an appraisal from an auctioneer isn't a good idea. Surely if they can help you sell your equipment, they should be able to give a good appraisal as well, right? Well, in most cases, that isn't what you will get from using an auctioneer to evaluate your equipment. Auctioneers are experienced in evaluating your equipment, but the "real" value of your equipment and the sale value of your equipment are completely different things. Some auctioneers are qualified as equipment appraisers, but most auctioneers cannot provide you with the type of appraisal that your bank wants to see when they are considering lending you money. Many equipment dealers will also offer to appraise your equipment. You will receive a similar type of appraisal from a dealer that you would from an auctioneer, so it's likely that an appraisal from your equipment dealer won't work for your bank either.
Finding a Certified Appraiser
We recommend that you do your research before hiring an equipment appraiser. Just like with any other service that you hire for your business, it's a good idea to interview appraisers and make sure that they can do the job and that they can provide you with a certified appraisal that your bank will accept. When you are looking for an appraiser, make sure you check references, and ask about their previous experience. A quality, professional Michigan equipment appraiser will happily provide you with a copy of their resume, including their certifications and professional education, and a list of references.
For More Information on Obtaining a Certified Appraisal for a Business Loan in Michigan
Getting the right appraisal is important for your business, whether you are looking for a loan, needing to sell equipment, or needing to provide information for your taxes. R Stout Appraisals can provide you with the right appraisal for your equipment, and you can rest assured that it will be certified and unbiased. To schedule an appraisal or to get more information on our appraisal services, please call us today at (248) 978-8338.