How Your Michigan Machinery & Equipment Appraiser Determines Useful Life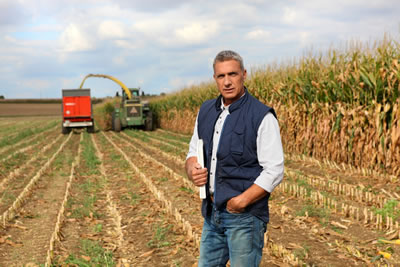 One of the important parts of a certified equipment appraisal is determining the remaining useful life of your equipment. This is important not only for your heavy construction equipment, but also for manufacturing equipment and farm equipment. When you are selling equipment or getting ready to buy a new piece of equipment it's important to know how much useful life you'll be getting. Not only does this impact the selling or purchase price, but it also tells you whether that piece of equipment is going to be a good investment.
Accountant Vs. Appraiser
There is a significant difference in the way that an appraiser assesses the value and useful life of a piece of equipment compared to the way your accountant makes the same assessment. Accountants value your equipment based on a uniform reduction of value. This reduction is referred to as "depreciation". Depreciation starts with the actual purchase price of the equipment and then reduces the value, each year for a set number of years. Just because a piece of equipment no longer has depreciable value, doesn't mean that it no longer has a useful life.
Useful Life and a Certified Appraisal
There are a number of factors that an equipment appraiser will look at to determine the remaining useful life of your business's equipment. Actual age and depreciable value don't mean much to a piece of equipment's useful life. These are the things that a certified appraisal will take into account when determining useful life:
Storage Conditions: How has your equipment been stored? Have you kept it in a garage, well maintained building, or has it been exposed to the elements? The condition that you keep your equipment in is an important factor to determining useful life.
Maintenance: A routine of regular maintenance on your equipment will increase its useful life. If you can prove through good records that your equipment has been maintained on a regular basis, the value of the equipment along with its useful life will increase.
Visual Condition: While sort of subjective, if your equipment looks like it's been abused or had a hard life, it's probably not going to be given a long useful life. It's important to take good care of your equipment because looks do matter when it comes to your appraisal.
Actual Hours: Most pieces of equipment will have some way to calculate the number of hours it has run. The equipment manufacturer will recommend a run time that is best for their equipment. If you are having a piece of equipment appraised that has a high number of run hours, you may find that its useful life is lower.
How We Determine the Useful Life of Equipment and Machinery
After we've looked over your equipment and determined how well it has been cared for, the actual number of hours it has been run and where you've been storing it, we can make a solid appraisal and determine the useful life remaining on your equipment. There are a number of useful texts that we reference to help us combine age, run hours and condition to determine useful life. We also may consult with the manufacturer to help us determine the most accurate value and useful life.
It's important to remember that useful life is never guaranteed. A nearly new piece of equipment can die tomorrow while that old, trusty tractor can keep going for years and years beyond the expected useful life. However, when you are buying or selling a piece of equipment, it's important to have a good handle on the useful life so that you get the best price for your equipment.
For More Information on Receiving a Certified Machinery or Equipment Appraisal in Michigan
R Stout Appraisals  is your Michigan expert for certified machinery and equipment appraisals. We can provide your business with the most accurate equipment values possible. To schedule an appointment for your equipment or machinery appraisal call us at (248) 978-8338.