Certified vs Non-Certified Equipment Appraisals in Michigan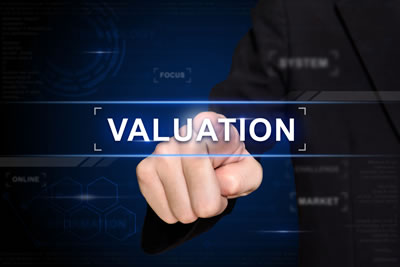 As a business owner in Michigan, it's important to periodically have your equipment appraised. Maybe it's for tax purposes, perhaps you are getting a business loan, or maybe you just want to fully understand the value of your business. No matter your reason, you owe it to yourself and your business to get the best possible appraisal for your equipment. Many appraisal companies in Michigan offer non-certified appraisals for a lower cost. But is this good enough for your bank, the IRS or potential buyers of your business or equipment?
Non-Certified Equipment Appraisals
If you are just looking for a quick idea about how much a piece of equipment is worth, and you aren't planning on using the information for some other purpose, then a non-certified equipment appraisal is probably okay. Non-certified appraisals are performed by an appraiser who has not been certified as a Certified Machinery & Equipment Appraiser (CMEA). You may find these appraisers working for equipment dealers who are looking for the biggest bang from selling your equipment. Appraisals that are not from a CMEA appraiser may not be subjective and are based only on the basic information of the equipment. This appraiser may or may not give you an accurate value of the equipment you are having appraised.
Certified Equipment Appraisals
Certified appraisals are performed by an individual who has attended training to learn the skills necessary to provide an accurate appraisal of equipment. Certified appraisers have received the necessary certification and are CMEA qualified. These individuals are experienced in using a variety of parameters to evaluate your equipment, including age, condition, run hours, and brand among other considerations. An appraisal based on a variety of relevant valuation parameters gives you, the owner, the best idea about what your equipment is worth, not just a general number from a book of equipment values.
Why Certified Appraisals Are Best
No matter if you are appraising your equipment for the purpose of selling it or need an appraisal for tax purposes or to get a business loan, it's always better and in the best interest of your Michigan business to acquire a certified appraisal. A certified Michigan appraiser knows exactly what to look for in your equipment to give you the most accurate value estimate. This means that when you sell your equipment, you will get a fair price.
If you are getting a business loan and need to know an accurate valuation of your Michigan business, a certified appraisal lets you determine the most accurate value of your business.
Finally, if you are documenting your equipment values for tax purposes, a certified appraisal is a must, and can give you piece of mind that the IRS won't question the validity of the information you've provided. No matter the reason that you need an appraisal, a certified appraisal is always your best option. You get a real value and certainty that the information you provide your buyer, banker, and the IRS is the best available.
For More Information On Michigan Certified Equipment Appraisals
If you are a Michigan business owner and need to get a certified appraisal for your equipment, the expert Michigan appraisers at R Stout Appraisals are here to help. With more than 30 years of appraisal experience, you can rest assured that your certified equipment appraisal will be right, the first time. For complete information on our appraisal services or to schedule an appointment, please call us at (248) 978-8338.